In today's world, personal safety is of paramount importance, and empowering women to protect themselves is a crucial step towards building a safer society. The Unveil Your Inner Warrior program is a comprehensive women's self-defense training initiative aimed at equipping women with the skills and confidence they need to defend themselves in any situation. This empowering program is designed to unveil the inner strength and courage that lies within every woman.
Emphasis on Empowerment: The Unveil Your Inner Warrior program goes beyond teaching physical self-defense techniques. It places a strong emphasis on empowering women mentally, emotionally, and physically. Recognizing the potential within each individual, the program instills a sense of self-confidence and determination that transcends far beyond the training sessions.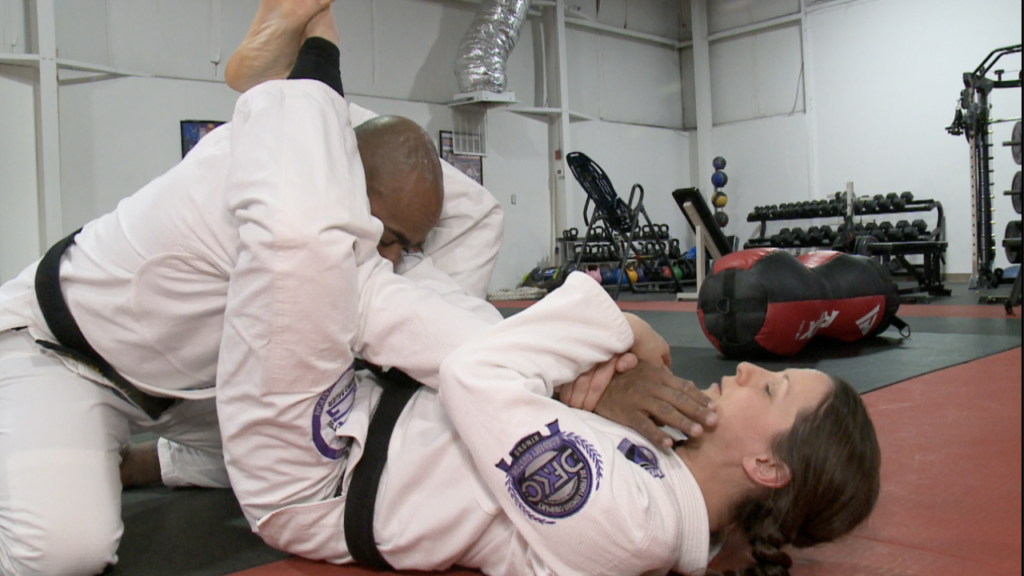 Expert Instruction: Led by seasoned self-defense experts, the training sessions are designed to cater to women of all ages and fitness levels. Our instructors create a safe and supportive environment, fostering a sense of camaraderie among participants while encouraging them to push their boundaries and discover their true potential.
Comprehensive Techniques: The program covers a wide array of self-defense techniques, including practical moves that can be effectively used in real-life scenarios. Participants learn how to leverage their natural strengths and instincts to defend against various forms of aggression, be it verbal, physical, or psychological.
Awareness and Prevention: The best defense is often avoiding dangerous situations altogether. The program dedicates considerable focus to enhancing situational awareness and teaching effective prevention strategies. By recognizing potential threats and learning how to de-escalate confrontational situations, participants become better prepared to protect themselves.
Overcoming Fear: Fear can be paralyzing, but the Unveil Your Inner Warrior program aims to transform fear into power. Through controlled exposure to stress-inducing situations, participants learn how to manage their fear responses and make clear, rational decisions even in high-pressure circumstances.
Strength from Within: The program acknowledges that physical strength alone is not the sole determinant of one's ability to defend oneself. Mental and emotional strength are equally vital. Women are encouraged to trust their intuition, tap into their inner strength, and harness their emotions to fuel their determination to stand up against any threat.
Realistic Training Scenarios: Training is conducted in controlled yet realistic scenarios, simulating potential danger situations that women may encounter in everyday life. By practicing in a safe environment, participants build muscle memory and improve their response time, enhancing their overall preparedness.
Community and Support: The Unveil Your Inner Warrior program fosters a strong sense of community among participants. Women share experiences, offer support, and uplift one another throughout the training journey. This support network extends beyond the program, creating lasting connections that continue to provide encouragement long after the training has concluded.
In conclusion, the Unveil Your Inner Warrior women's self-defense training program is not just about learning to throw punches and view now.  It is a transformative journey that allows women to discover their inner strength, embrace their power, and step confidently into the world. By empowering women with the knowledge and skills they need to protect themselves, we move towards a safer, more equal society, where every woman can walk with her head held high, knowing she has the ability to defend herself if the need arises.